Meet our Clinton office realtors 
Meet Lora Anstine Realtor and Broker/Owner of Anstine Realty & Auction LLC. Lora has nearly 20 years of experience in the auction business and is an Auctioneer and Owner of The Midwest Auctioneers, LLC.
​
As a seasoned agent, Lora grew up in Trenton, Missouri surrounded by a family of real estate agents who provided her with knowledge and instilled in her the passion she has for the real estate business.  
​
Lora has lived in the Henry County area since 1994. She was on the State Fair College Community Board (TREC) which was instrumental in getting State Fair to Clinton and she has been very involved with the Henry County Museum. Lora has been involved with Boy Scout Troop 430 since 1995 and has sat on numerous committees within that organization. In addition, she owns and operates multiple businesses in both Clinton and Warsaw.
​
Lora is a proud member of the West Central Association of REALTORS and currently sits on the West Central Association of REALTORS Board as a Director, and also a member of the Strategic Planning Committee within the WCA Board.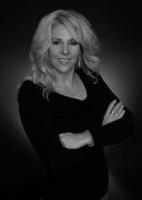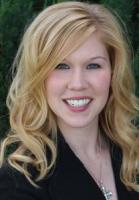 Hello! I want to first thank you for taking the time to view my profile and considering me to represent you as your real estate agent! Let me take a minute to introduce myself and share some personal information to allow you to get to know me better! I like to take the time to get to know my clients so I feel you should know a little about me as well! 
​
I was born and raised in Clinton, MO and my parents were also born and raised in Clinton so I guess you can call me an expert on the area! I believe I have a great edge in the real estate business because of my familiarity to the neighborhoods and surrounding areas. I would call myself a simple small town girl who just lives in the country and enjoys the outdoors. In my free time I enjoy gardening, cooking, crafting, camping, and hunting and fishing just to name a few.
​
After attending the local high school I went on to graduate with highest honors from State Fair Community College in Sedalia, MO with an Associates of Arts degree. I then went on to Real Estate School in the Kansas City area where I received my Real- Estate License. Since I've been in real estate I have served several years on the MLS committee and now act as the chair of that committee. I am also on the Consumer Education & REALTOR Education Committee in which we are actively creating a Safety protocol that our Board has adopted and is making great efforts to educate the public and our agents about safety concerns in our industry. 
​
The bottom line to all of this is I truly enjoy working with clients and getting the satisfaction of knowing I helped them find their dream home, commercial business, or piece of land. There is no better feeling than walking through a door with my clients and seeing their reactions. What I strive for every day is to please my clients, and when they find "the one" I know I have done my job successfully!
​
I hope that you would allow me the opportunity to help you find the PERFECT piece of property!

Donna was raised in a small southern Missouri town where she worked and attended college. As the legal field became of interest to her she sought employment working in various areas of the legal field. In 2004, Donna relocated to the Truman Lake area where she has enjoyed working and being very active in her community. Donna serves on various West Central Association of REALTORS committees such as: Community Outreach and Public Relations, Legislative Advocacy Action, Consumer and Realtor Education, and WCAR New Member Committee. She is also very active in many community projects and volunteer efforts, including but not limited to: CARE/Clinton Animal Shelter, Ronald McDonald House, Salvation Army and nursing home cheer. She has also become very involved in efforts to increase Realtor Safety with members of the board of the National Association of REALTORS and Missouri REALTORS. Donna is also a certified personal property appraiser and holds an auction license for her interest in charity auctions. 
​
Growing up, Donna was taught to value a solid work ethic, be dedicated to what she is doing, and care about her community and others. Her drive to succeed and go the extra mile is the foundation from which she works; primarily serving the counties of Henry, Benton, Bates, Cedar, St. Clair, Johnson, Cass, Hickory and Morgan including Truman Lake, Lake of the Ozarks and Pomme de Terre Lake. She also branches into Pettis, Polk, Christian and Greene Counties; Although she works with all types of properties, she specializes in farm, ranch, land, and bank owned (REO) properties. 
​
As a real estate agent Donna strives to provide professional, ethical, and personal "home town" service while using the big city resources available to her. Her clients are more than just another number. Donna realizes that buying or selling a property is likely one of the most significant and most stressful transactions clients will experience in life. Her goal is to find a property that suits you as a buyer and to promote your listings as a seller using multiple resources in the industry for maximum market exposure. 
​
Donna values the opportunity to provide you and your family with quality service for years to come and hopes to hear from you soon.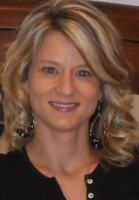 I was born and raise in Clinton, MO.  As a child, I was involved in various different organizations around town that focused on bettering our community.  Some of those organizations include S.T.A.R.T. (students together achieving responsible tasks), Boys Scouts of America and many more.
Having been raised in Clinton, I have always had a ton of pride for my community.  Now, I have a beautiful family of my own and I see that it is very important for me to take care of the community so I can leave it better for the younger generations than it was left for me.  One of the best ways to better my community is to be the face of real estate here.   As a real estate agent, you aren't just buying and selling houses.  You are responsible for helping family's find homes, helping businesses find there spot in our community, and helping the community find ways to grow.
Now that you know a little about me, let me tell you what I can do for you.  As your listing agent, I will use unique marketing strategies to get your property in front of as many people as possible.   The one thing that will set me apart from the rest of the real estate agents is that I will be relentless in my efforts of getting your property sold.  As your buying agent, I will listen to your needs and wants to help find your next place to call your own.
Lastly, I want to thank you for reading through my profile.   My hope is that this gave you more insight into who I am and what I can do for you.  I would love the opportunity to assist you in the very near future.
Remember, whether you're buying or selling, Wade was born to SELL!
"Real estate cannot be lost or stolen, nor can it be carried away. Purchased with common sense, paid for in full, and managed with reasonable care, it is about the safest investment in the world." – Franklin D. Roosevelt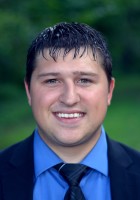 660-351-1317  Mobile 
660-885-9913  Office
Over 17 years of Buying and Selling Experience to work for you!  I have Extensive Experience in both Buying and Selling a wide variety of properties including Land, Homes, Commercial and Investment Properties!  And Remember…Whether Buying or Selling…Go See Gerad!!!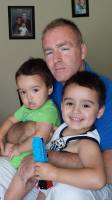 816-786-4522  Mobile
660-885-9913  Office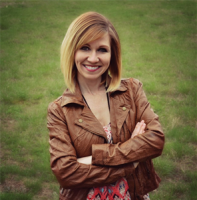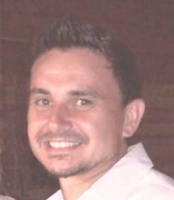 ​​

Sue Steward - 660-351-4150

Kendel Osburn - 660-351-0956

Dorothy Webner - 660-221-3778

Chasity Goth - 660-351-3549

Grant Anstine - 660-525-5961 (text)

​Jana Lecoque
​​
ANSTINE REALTY & AUCTION, LLC